1730 Park Street, Suite 117
,
Naperville, IL 60563
Examining the Potential Impact of Sears' Bankruptcy on the CRE Market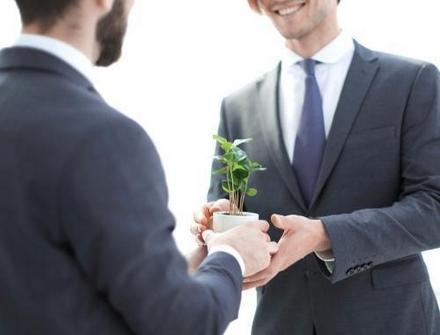 In 2012, there were approximately 4,000 Sears stores in the United States. A little while after hitting that peak, Sears started to experience a downturn. Now, with less than 700 stores, nationwide, the company is facing bankruptcy. What might the mean for the commercial real estate sector? The following examines the possibilities, and it provides some viable solutions for commercial real estate owners who are looking to start on a new investment venture.
Sears' Bankruptcy Restructuring Plan Involves More Store Closures by End of Year
In their Chapter 11 bankruptcy restructuring plan, Sears is set to close another 142 stores before the end of the year. Many of these closures will happen in top two tier malls (those that generate at least $350 in revenue per square foot). There has been no word on just how many employees will lose their jobs, but the company has already downsized its workforce from over 90,000 employees to just 68,000.
Examining the Potential Impact of the Sears' Bankruptcy on CRE
While some mall owners are concerned about the impact that the Sears' bankruptcy will have on their bottom line, many recognize that this offers them a much-needed opportunity. Sears has been underperforming for years now, and by leaving the malls, they provide space for more new and modern stores. One mall owner took an old Sears store and carved it up to accommodate popular retailers like H&M and American Girl. He is now seeing four to five times the revenue that Sears was providing.
Of course, it takes time to remodel a space and find new tenants - as long as 36 months in some locations. Still, mall owners may find that nearby stores are more profitable and easier to lease once the Sears stores are gone, and they are certainly likely to see an uptick in business if they successfully lease to a new, high-performing tenant.
Contact Our Naperville Commercial Real Estate Attorneys
If you own a mall and are anticipating the possible closure of a Sears store, or if you would like to capitalize on the upcoming Sears closures in a poor performing location, develop a sound strategy with skilled legal assistance from Lindell & Tessitore, P.C. Our seasoned Oak Brook commercial real estate lawyers are some of the most trusted in the state of Illinois. Call 630-778-3818 to schedule your consultation with us today.
Source:
https://www.usnews.com/news/business/articles/2018-10-16/sears-bankruptcy-will-have-ripple-effect-not-all-of-it-bad