1730 Park Street, Suite 117
,
Naperville, IL 60563
Getting Started in CRE Investment - Which Commercial Real Estate Sector Should You Choose?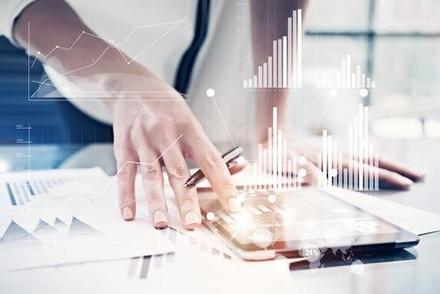 If you have toyed with the idea of commercial real estate investing, now is the time to take the plunge! Despite the previous concerns over an economic downturn, the market is expected to continue its growth. In fact, investors are likely to see some of the biggest gains in history over the next several years. Of course, that begs to question, where do you start? Also, what sector is most suited for a new investor like yourself, and how can you give yourself the best chance at success? Continue reading to learn the answers to these questions.
Examining the Different CRE Sectors
Commercial real estate is divided into categories known as sectors. Each has its own set of challenges, ROI opportunity, and nuances.
The Office/Occupier Sector: Deals with office space. As an investor, you would be working with corporations, medium-scale businesses, office shares, and the like. Economists expect office-use jobs to see their 10th consecutive year of growth, with a projected 1.6 percent rise in the upcoming year. This data suggests that investors will see a healthy return in the upcoming year.
The Industrial & Logistics Sector: Deals with warehouses, storage units, etc. Most tenants are i the commercial or logistics industry. Although this sector has seen a long run of gains and has healthy growth, recent industry changes, including wide-spread automation, may pose challenges for investors, particularly those that are new to the game.
The Retail Sector: Working with retailers and restauranteurs. Despite the wide-spread closure of big box stores, retail is expected to see growth in this upcoming year. Economists say small businesses and the food and beverage industry are likely to be the top performers. Investor beware, this can be a volatile and difficult market to manage.
The Multifamily Sector: Deals with apartments, condominiums, and other multi-family structures. Completed units are expected to ride out their peak, but new buildings are expected to decline. Demand is expected to remain strong, however, thanks to the increasing number of challenges to home ownership.
Which CRE Investment Path is Right for You? Our Naperville CRE Attorneys Can Help You Decide 
Since each sector of commercial real estate is expected to either remain at its peak or see growth, deciding which market to start in really comes down to personal preference. Discuss the challenges, drawbacks, and buy-in options with any partners, and contact a seasoned commercial real estate lawyer to gain more insight.
Trusted and experienced, Lindell & Tessitore, P.C. is the firm to call with your CRE investment questions. We strive to ensure you are on the lucrative end of progress. Call 630-778-3818 and schedule a personalized consultation with our Naperville commercial real estate lawyers today.
Source:
https://www.connect.media/strong-economy-expected-to-lift-all-cre-sectors-in-2019/