1730 Park Street, Suite 117
,
Naperville, IL 60563
House-Flipping at a 10-Year High - Could It Be Right for You?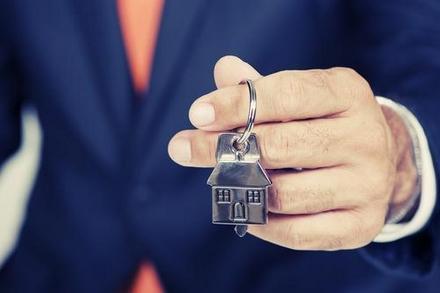 House-flipping, defined as a house that is bought, revamped, and then sold within a 12-month period, is now sitting at a 10-year high. Experts say popular television shows are at least partially responsible for this hike. Unfortunately, such shows do not give an accurate portrayal of the industry and the challenges that house-flippers may face during the house-flipping process. Educate yourself on the process, and discover how a seasoned real estate lawyer may be able to help mitigate the risks and potential issues you may deal with along the way.
The Pros and Cons of House-Flipping
Under the right circumstances, house-flipping can be a lucrative market. Unfortunately, all the professionals that are needed to complete the process - real estate agents and brokers, builders, construction crews, etc - cut into your bottom line. You can increase your profits by learning more about the industry and expanding your knowledge (i.e. becoming a real estate agent), but one cannot realistically handle all aspects of their deals.
As an example, consider the due diligence process. While investors can (and often do) complete it without assistance from a legal professional, there are many real estate market nuances that they may not be aware of or fully understand. As a result, they run the risk of financial loss, delayed contracts, and unfinished or abandoned projects. So, although an attorney is an added expense in the short run, it can certainly pay off over the long run - in both individual contracts and the lifespan of the investor.
An Evolving Industry Creates New Challenges
There was a time when investors had to rely on quick and inexpensive options to fund their project, so they rarely made the costly, premium upgrades you see today. Now, with more financing options available, investors are able to cater to the wants and needs of today's homeowner - and that usually involves high-quality, luxurious features and upgrades, such as vaulted ceilings, jet tubs, and over-sized walk-in closets. Installing such features increases the chances of a home selling quickly - but it can also take a massive chunk out of the investor's bottom line. In fact, experts say the national return on investment (ROI) is falling at about 49.8 percent, which is down from last year's 51.9 percent - and most investors are receiving far less. Thankfully, an experienced attorney can help to mitigate at least some of these challenges.
Contact Our Naperville Real Estate Lawyers
At Lindell & Tessitore, P.C., we work hard to ensure our clients have the knowledge and information they need to successfully expand their real estate portfolios. Known for our personalized and attentive services, our Naperville real estate lawyers are standing by to assist you. Call 630-778-3818 and schedule an initial consultation to learn more.
Source:
https://www.cnbc.com/2018/03/08/house-flipping-hits-decade-high-but-returns-are-shrinking.html