1730 Park Street, Suite 117
,
Naperville, IL 60563
What CRE Investors Should Know Before Adding Restaurant Property to Their Real Estate Portfolios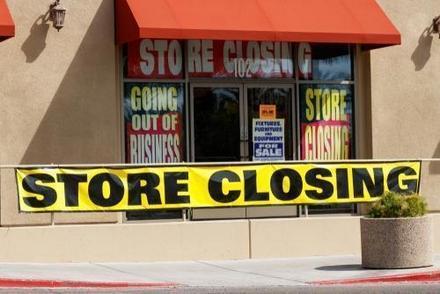 With more restaurants offering delivery services to their customers, and the popularity of food delivery services rising, the interest in the
restaurant investment
sector is growing at an unprecedented rate. Unfortunately, far too many investors dive into this industry without fully understanding its risks and nuances. As a result, they increase their risk of significant financial loss. Be proactive and avoid such a fate with help from the following information.
A Closer Look at the Restaurant Investment Boom
From a distance, it might appear that the entire restaurant industry is booming. However, upon closer inspection, current trends indicate that growth is confined mostly to Class A properties. All other properties are seeing little (if any) growth - and in many areas, closure rates for Class B and C restaurants are increasing. As such, investors wishing to break into the restaurant sector are encouraged to focus their sights on high-end properties. Just keep in mind that, because of the current boom, competition in the Class A restaurant sector is exceptionally high.
Mixed Use Can Increase Your Chances of Success in the Restaurant Sector
If you already have retail investment properties, such as a strip mall or shopping center, you may have vacant spaces that need to be filled. Restauranteurs (particularly high-end chains and start-ups) may be more than willing to help you rectify the situation, so long as you are willing to be flexible on your lease terms. Of course, many investors are hesitant to flex their lease terms or offer up their space at a discount - but failing to see the logic in such a strategy might cost them dearly, especially if the projected down cycle does occur. In contrast, mixed use strategies leverage investors for long-term financial success. They also increase their ability to effectively weather an economic down turn, should it occur. You can also employ other mixed-use strategies to further boost foot traffic, visibility, and interconnectivity in your retail spaces, such as:
Converting vacant spaces into co-working spaces,
Temporarily lending out space to a non-profit organization,
Instagram malls, and
Any other innovative or cutting edge rentals that others may not have considered.
(It is important to note that sit-down restaurants are seeing a halt in growth, so it may be more prudent to focus on high-end chains and restaurants that offer delivery services to their customers.)
Our Oak Brook Real Estate Attorneys Can Help Diversify of Your Real Estate Portfolio 
With the possibility of an economic down cycle on the horizon, the time to diversify your real estate portfolio is now! Lindell & Tessitore, P.C. offers the seasoned guidance and experience you need. Schedule a personalized consultation with our Oak Brook commercial real estate lawyers to get started. Call our offices at 630-228-2555.
Source:
https://www.qsrmagazine.com/restaurant-operations/essential-guide-restaurant-real-estate-2019